.
.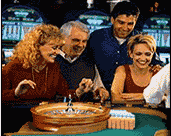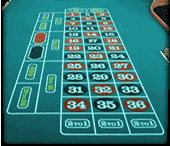 .
Comments:

An excellent overall Sportsbook, a blue chip in the International gaming business. This is the Book of choice for the international player for good reason. A wide range of acceptable currencies, languages spoken as well as wide range of events to wager on with assured stability places Intertops in a distinguishable class.
Intertops has never offered the best bonuses nor have they ever needed to. It was only recently that they decided to offer a 10% sign-up bonus. In business on-line since 1984 Intertops pioneered on-line sports betting. They are the current longest running recommended sportsbook on Sportsbook Review.
Intertops provides efficient professional service. Their staff has been together longer than any staff in the business. Many high profile players have held accounts here for many years as well.
.
Bonuses and Specials:
All customers are offered a 10% bonus on their initial deposit. Costs of any transfer over $500 by Western Union is covered.
.
Ratio of Complaints:
Low
...
Cost of Withdraws:
Credit Card credits are free. Withdraws by bank check exceeding $,1000 are delivered free worldwide. Amounts less accrue a $15 fee.
..
Customer Service:
Intertops reps are the efficient no-nonsense type. Our control test customer issues were immediately transferred to a customer service rep who was well trained and courteous. Reps for Intertops receive special training necessary to service their international clientele. While Intertops service personnel are dry and to the point. They are second to none in their ability to quickly and efficiently solve customer issues.
.
Languages:
English, German, Spanish
.
Min. Bet per Event;
$6 - $1 on parlays
.
Max. Bet per Event;
$2,500
..
Updates of Odds::
Real Time
..
Pay Out Odds:
Straight 11/10

Parlays
2 team 13/5
3 team 6/1
4 team 10/1
| | | | |
| --- | --- | --- | --- |
| Basketball ML Teasers | 4.0 Points | 4.5 Points | 5.0Points |
| Football PS Teasers | 5.0 Points | 5.5 Points | 6.0Points |
| Football ML Teasers | 6.0 Points | 6.5 Points | 7.0Points |
| 2-Team | 20/21 | 20/23 | 5/6 |
Sports Offered:
Intertops makes a line on every event imaginable!
Football- Futures, daily lines (including first half lines) and props on both college and pro football. One of the unique features allows customers to parlay the money lines on football.
Basketball- Futures, daily lines and props on both the NBA and college basketball (including games which are not part of the official rotation).
Hockey- Futures, daily puck lines and totals on all NHL games, together with props on big games.
Baseball- Futures, daily lines and props on all pre-season, NL, AL, and Interleague games together with complete coverage of the play offs and World Series.
Golf- Odds to win and matchups offered on all US PGA and European PGA tour events throughout the season.
Tennis- Futures offered on all Grand Slam events and on the best ATP tournaments throughout the season.
Boxing- Complete coverage of all major world title fights offered including prop bets such as fight distance, round by round betting.
Motor Racing- Futures, individual races and matchups offered on all F1 and NASCAR races.
Soccer- Complete coverage of every European cup competition and league fixtures throughout the season. Also offer complete coverage of MLS and international friendlies, qualifiers and the World Cup/European Cup and South American Cup.
Horse Racing- All major class 1 races are offered from around the world, ranging from the Grand National to the Breeders Cup, Prix de l'Arc de Triomphe to the Melbourne Cup.
Rugby Union- Futures and Series betting offered on the World Cup and Five Nations Championship.
Cricket- Futures and Series betting offered on the World Cup and international test matches.
Olympics- Odds offered on the blue ribbon events from both the Summer and Winter Olympics.
Others- Intertops also offer odds on the Oscars, politics and many, many more... You can even wager on visitors from outer space and the UK Christmas #1 single!
Security Level of Server:
SSL encryption of user names and passwords, Firewalls
Platform of Play:
WWW Non JAVA based
.
Quality of Site:
Moderate - The lay out is good
.
Speed of Site:
Medium
.
Reliability of Site:
98.8%
.
Year Established:
1984
.
Location / License:
Austria and Antigua Licensed from the Salzburger Landesregierung in Austria and from the Antiguan Free Trade and Processing Zone in Antigua.
.
Players Info:
Baseball .10 lines up to -150
Overnight lines - Yes
If bets allowed - Yes
1 x Play-through rule for bonus withdraw - No (2x)
On line withdraws allowed - No
PayPal Accepted - Yes
Wiseguy friendly - No
.
Current License Condition:
Good Standing
.
Currencys Accepted:
US dollars, Canadian dollars, German Marks, British Pounds, Swiss Francs, Italian Lira, Danish Kr., Norwegian Kr. and Swedish Kr.
.
Methods of Deposits:
C/Card Internet, C/Card Telephone, C/Card Mail, C/Card Fax, Bank Deposit, International Bank Check, International Money Order, Wire Transfer, Western Union Quick collect, PayPal, Fire Pay.
.
Methods of Withdrawal:
C/Card Debit, International Bank Cheque, International Money Order, Bank wire and Western Union Quick Pay will be available in the near future, PayPal, Fire Pay..
.
Visit:
INTERTOPS
.
..